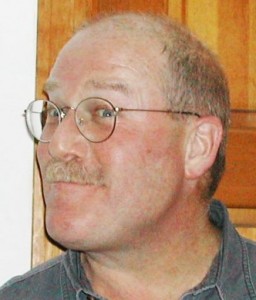 Tom Monahan's bench was right next to mine for my last semester at North Bennet. Tom was a character, a self-described Mischievist, and an intellect to be reckoned with. He was in his early 50's, had a wit that was sharper than his tools, and a litany of stories that typically began with "I was at this bluegrass festival one time, and...[insert hijinks here]" He had a love of bluegrass music, and a well-developed ability to have a good time.
Tom was also known among a few of us as the fussy design guy... he had a really good eye for design.
His website
showcases some of his pre- North Bennet work, as well as his wit.
Tom graduated North Bennet in 2007, and shortly thereafter was diagnosed with a slow-moving case of ALS... otherwise known as Lou Gherig's disease. To say that life can be molevolently unfair is an understatement. I've been thinking about dropping him a line for months now. I found out yesterday that he died.
If I can say anything with certainty, it's that Tom went out of his way to live his life, and it was always clear that he enjoyed every minute of it.